IoT solutions for Energy and Utilities
Energy & Utilities : or approach
Climate change is at the heart of our daily lives in many countries and we can see the direct impacts through floods, droughts, typhoons, and very intense weather conditions.
With such evolution, infrastructures that transport people, energy or water and covers millions of kilometers are also deeply impacted and must be maintained carefully to keep delivering essential services.
As examples, an electricity company must be able to provide energy to keep pumps running as long as possible in case of floodings. Telecommunication Poles must be monitored to control verticality and stability and thus avoid falls and service disruption.
With Stimio modular and long-distance communication systems, running for years on battery, it is possible to have a real time view of the assets health and integrity and thus better plan maintenance to avoid breakdown and failure, especially during weather intense scenarios.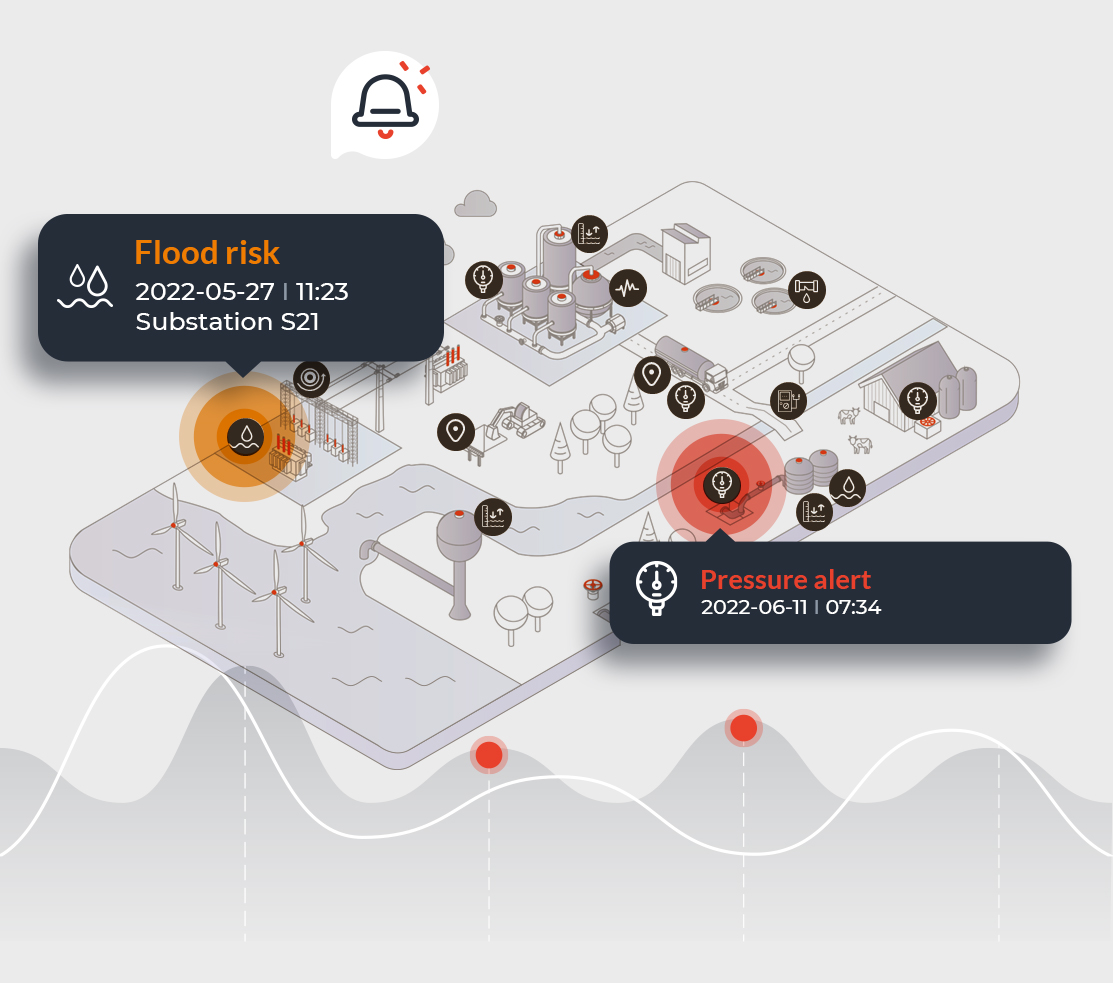 Benefits of our solutions
Optimize and prioritize maintenance costs.

Collect real-time data and avoid service failure.

Increase your visibility on failures-to-come and optimize operational costs.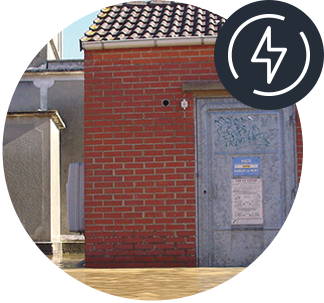 Flood remote monitoring of transformers
Support of ENEDIS in the design, industrialization and volume manufacturing of the DINO connected flood sensor for electrical transformers.
Our IoT solutions for Energy & Utilities can be coupled with the cloud platform of your choice. By choosing STIMVIZ, Stimio's visualization and device management platform, you benefit from a global solution, easy to deploy and manage.
STA-L100
STA-L100 is the industrial-grade Stimio solution dedicated to monitoring your assets. Configurable and reliable, it provides high added value data on their status and triggers alerts during abnormal events.
Learn more →
---
STU-C100X
The STU-C100X is the ideal device for monitoring the status and integrity of your assets in real time. It allows the connection of external sensors and benefis from a cellular coverage.
Learn more →
---
STU-C300X
The STU-C300X is the most successful Stimio's asset monitoring solution. It provides many internal sensors and has two external connectors as well as a 12V power input.
Learn more →
---
Aquawatch
Aquawatch is Stimio's flood detection solution for professionals. Our connected device measures the level and speed of rising water with an extreme accurary.
Learn more →
---
Oxygen Asset Management

From device management to visualisation and prediction, Oxygen Asset Management unlocks data's potential and turn them into intelligent and actionable information.
Lean more →
---
ENEDIS
Discover the challenges of ENEDIS for the protection of electrical installations against flooding, our solution deployed and the results obtained from the enriched data of our sensors.
Learn more →
---
Oxygen end-to-end general overview
Architecture basics

From our off-the-shelf IoT solutions, we define together the best implementation of our solutions, and proceed to a first proof of concept (PoC).
Configuration / Adaptation

Our highly adaptable solutions are configured to meet your needs: type and frequency of collect, usage scenario, communication profile, etc.
Ramp up


We support you by providing remote and on-site support throughout the deployment phase.
Generalization

Stimio remains at your disposal during and after the deployment with: support, guarantee, financing advice, functional development.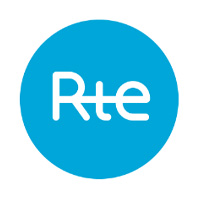 Michel LAPACHERIE
Technical Direction, Project Manager for IoT devices
The flooding of electrical substations, in particular MV / LV transformer stations, is a situation regularly encountered by the Regional Offices of ENEDIS.
During a flood, ENEDIS's mission is to ensure the safety of goods and people with regard to the electrical risk but also the resilience of electrical structures after the water has withdrawn.
This is why ENEDIS performs preventive power cuts as soon as the water reaches a certain level in the MV / LV substation.
"The stakes are high in financial terms and in terms of image."
Without the accurate information, this requires regular and time-consuming on-field monitoring of water levels in electricity installations.
The idea for the DINO connected sensor came from ENEDIS employees during a national hackathon in 2016 after major floods, particularly in the Paris region and in Normandy, in the Seine basin but also during climatic hazards such as the storm, Xyntia in 2010.
Initially, experiments were carried out in the regions, notably in Poitou-Charentes, using "off-the-shelf" sensors in order to assess the added value of having the data collected by internet-of things devices for the exploitation of electrical networks.
At the end of these conclusive experiments, ENEDIS decided to industrialize this object and, after a call for tenders launched in 2018, entrusted its construction and production to the company Stimio, with the signing of a 3-years framework agreement for the exclusive supply of DINO flood connected sensors.
Feedbacks from the ENEDIS' Regional Offices, who tested Stimio's prototypes, was very positive in several aspects:
Stimio's DINO perfectly matches the needs expressed by the DRs. This equipment, which is self-sufficient in energy, makes it possible to have the water heights in the MV/LV substations or int LV network electrical boxes. Collected and monitored data also enable us to analyse the speed of rise and fall level in order to anticipate acts of operation on the electricity network,
Interaction with Stimio teams made it possible to resolve telecommunications network access problems, which was present on the initial version. Thas was an imperative condition for the viability of the project,
The framework agreement signed with Stimio provides ENEDIS teams with visibility and flexibility regarding the supply of DINO devices.
The development period for the hardware and the end-to-end solution has been completed and the DINO connected sensor is in the deployment phase within ENEDIS' 25 Regional Departments.
"The collaboration between ENEDIS and Stimio, an industrial IoT specialised company, has been very fruitful thanks to Stimio's IoT expertise, its understanding of business challenges, the responsiveness of its teams and its ability to produce quality devices in volume."
What is your concern about?
Liquid detection


Liquid detection: flood risk at on-risk facilities, fill level of tanks, flood monitoring, etc.

Asset monitoring


Condition of disconnectors, long-term storage conditions, industrial equipment usage status, etc.

Cables and Pipes


Cathodic protection monitoring, pressure monitoring, cable tensioning, etc.

Others…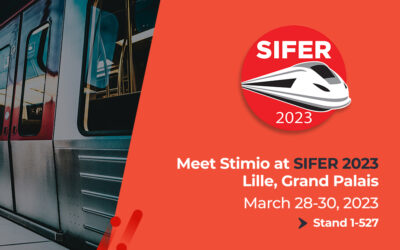 July, 10th 2023STIMIO is now STIMIO by CBMCBM Company a acquis la société Stimio en juillet 2023. CBM est une entreprise française de fabrication de pièces détachées automobiles. Créée en 1976 par le Groupe Verney, sous le nom de Cars & Bus Le Mans, l'entreprise...