In 2016, violent floods hit French territory. Following this episode, ENEDIS, the distribution managing company of the French electricity network (38,000 employees, 37 million customers, 14 billion € of turnover in 2019) committed to the deployment of connected sensors to deal with possible flooding of public electricity installations, due to river floods, thunderstorms or water table infiltration.
Thanks to our expertise in the design of industrial connected objects as well as our know-how in the deployment of global IoT solutions, we were able to support ENEDIS in its flood sensor project Aquawatch*.
*The Aquawatch sensor is called «DINO» by our customer ENEDIS.
The collaboration between ENEDIS and Stimio, an industrial IoT specialised company, has been very fruitful thanks to Stimio's IoT expertise, its understanding of business challenges, the responsiveness of its teams and its ability to produce quality devices in volume. Read the full testimonial.
Deployment of connected sensors in flood-prone areas in order to benefit from real-time field information
MV/LV substations are electricity installations ensuring transformation between the medium voltage network (MV) and the low voltage network (LV). There are more than 800,000 in the country. Many of them are located in flood-prone areas identified as "Significant Flood Risk Territory", areas for which the Aquawatch device must be deployed.
The final objective is to ensure that 90% of customers are reconnected in fewer than 5 days.
The Aquawatch connected device is therefore in line with ENEDIS's will:
to deal with any flooding of public electricity distribution stations due to river floods, thunderstorms or even water table infiltration
to improve the quality of supply by keeping the average outage times per customer as low as possible
Flood detection on 2 levels, real-time monitoring and calculation of rising water speed
The Aquawatch connected sensor is installed in MV/LV substations or in electrical boxes considered "at risk of flooding". The Aquawatch makes it possible to detect the onset of the flood, to monitor its progress, in particular its intensity and its end.
Water is detected at a first level and then at a second one. Once this second level is reached, the Aquawatch then enters an increased monitoring mode and periodically measures the water level and its rate of rise.
All of these events generate alerts. These alerts and the flood data are sent via a low-power wide-area network (Sigfox/LoRa).
Regarding ENEDIS, these data are sent to the customer's internal management platform: SmartConnect. Data can also be viewed in a dedicated smartphone application.
These information and alerts can also be made available on Oxygen Asset Management, the device management and visualization platform developed by Stimio.
Our flood monitoring connected sensor is waterproof (IP68) and is battery powered (5years autonomy). Its design, mechanical and radio, allows it to be installed in the majority of ENEDIS electricity stations, including underground ones.
Responsiveness of intervention, optimization and security of electricity installations
MV/LV transformers are regularly flooded in these risk areas. Without accurate information, it is impossible to know when to turn off and on again the electricity supply. Field technicians are then sent unnecessarily to the field. A too late cut risks depriving an entire agglomeration of electricity.
Thanks to the Aquawatch IoT sensor from Stimio, our customer ENEDIS can now:
Optimize the safety of electricity installations
Limit impacts related to power cuts
Benefit from facilitated crisis management thanks to on the ground situation data
Improve the responsiveness of response teams and optimize their dispatch to sites on alert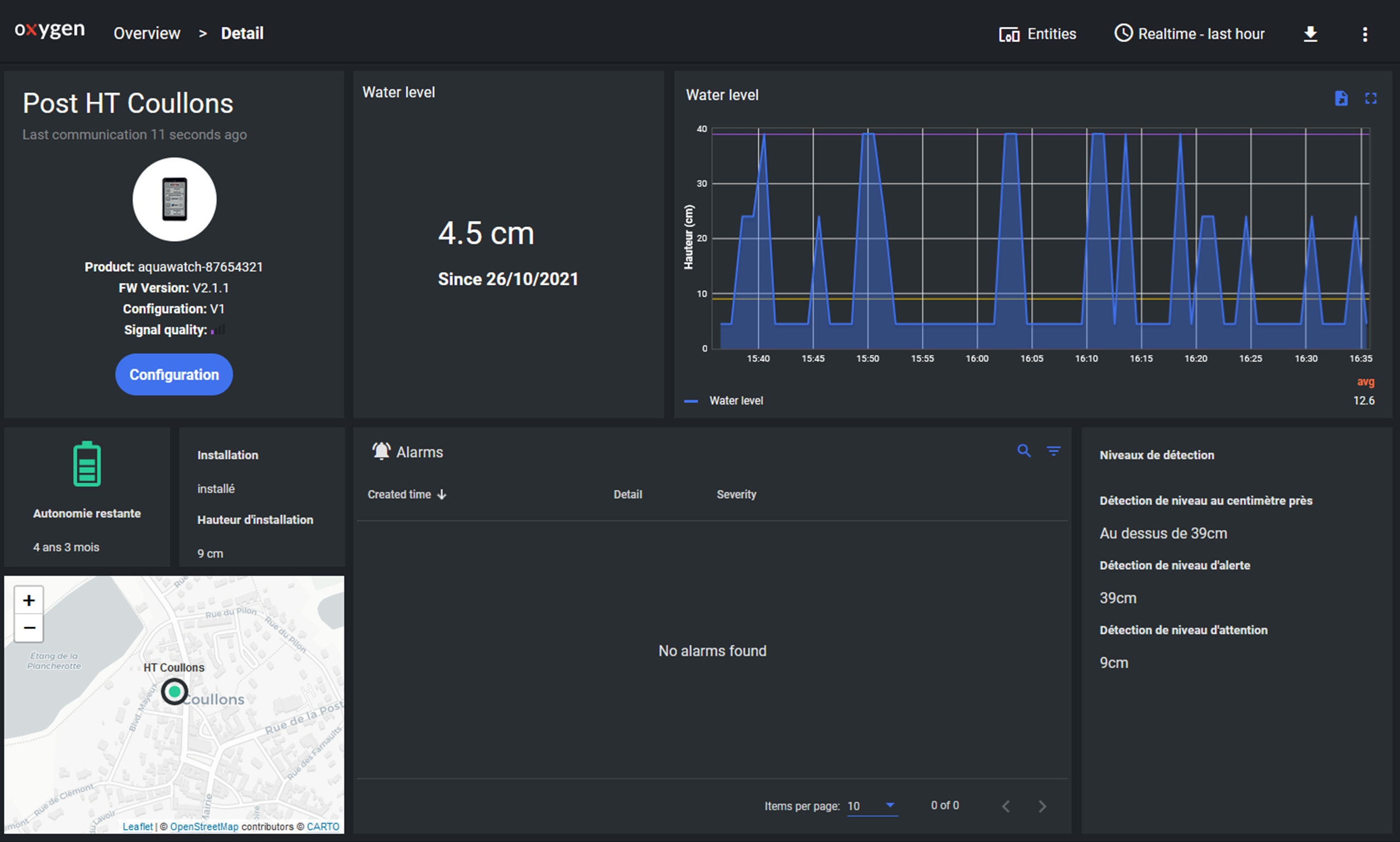 A complete range of connected devices for your infrastructures
Stimio offers a complete range of IoT devices for monitoring infrastructures, their health and structural integrity.
With our modular and long-distance communication systems, running for years on battery, it is possible to have a real time view of utilities infrastructures, assets health and integrity and thus better plan maintenance to avoid breakdown and failure, especially during weather intense scenarios.
Your key benefits:
Optimize and prioritize maintenance costs
Avoid downtime
Optimize operational costs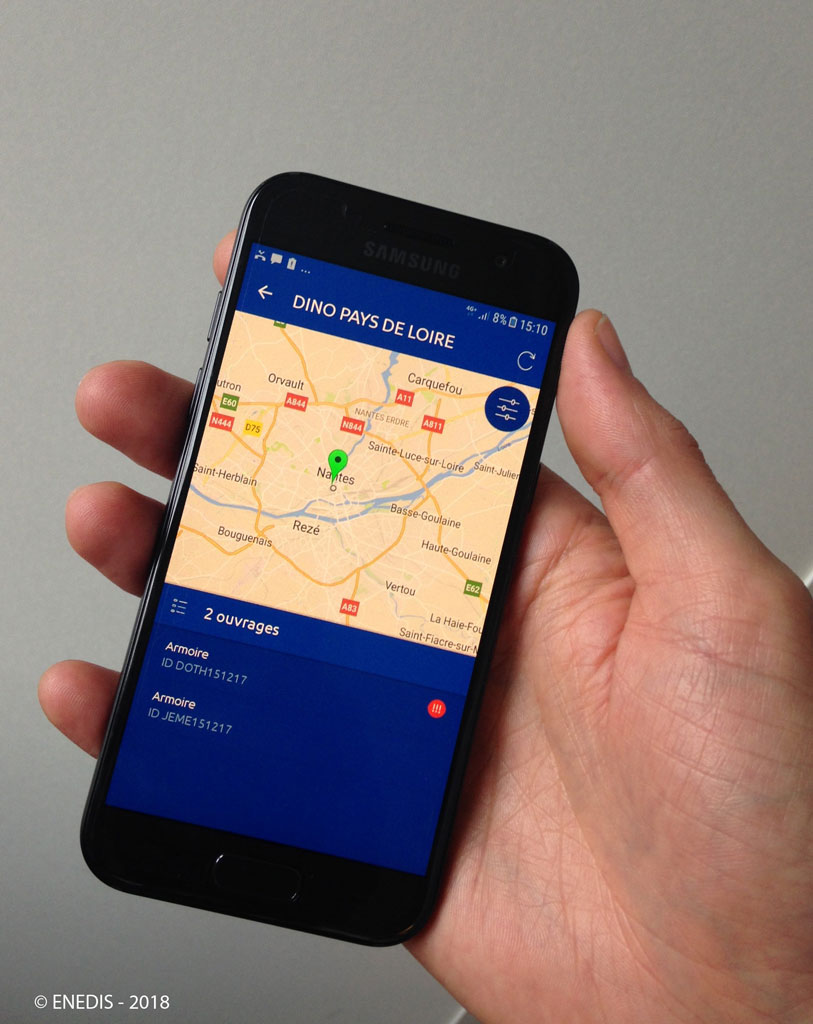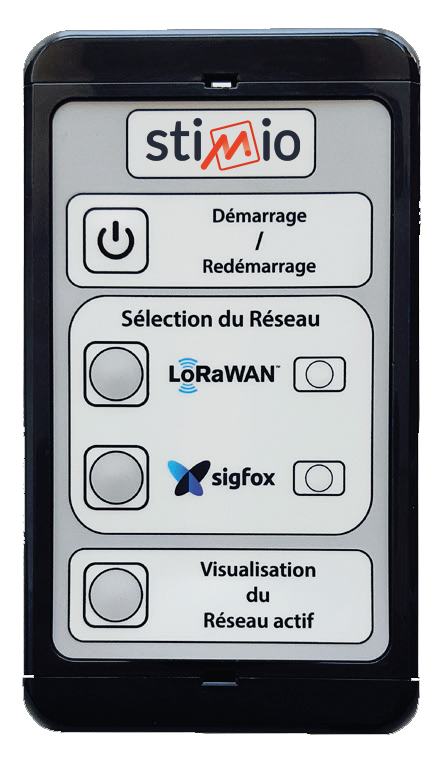 Aquawatch
Aquawatch is Stimio's flood detection solution for professionals. Our connected device measures the level and speed of rising water with an extreme accurary.
Learn more →
---
Technical Direction, Project Manager for IoT devices
The flooding of electrical substations, in particular MV / LV transformer stations, is a situation regularly encountered by the Regional Offices of ENEDIS.
During a flood, ENEDIS's mission is to ensure the safety of goods and people with regard to the electrical risk but also the resilience of electrical structures after the water has withdrawn.
This is why ENEDIS performs preventive power cuts as soon as the water reaches a certain level in the MV / LV substation.
"The stakes are high in financial terms and in terms of image."
Without the accurate information, this requires regular and time-consuming on-field monitoring of water levels in electricity installations.
The idea for the DINO connected sensor came from ENEDIS employees during a national hackathon in 2016 after major floods, particularly in the Paris region and in Normandy, in the Seine basin but also during climatic hazards such as the storm, Xyntia in 2010.
Initially, experiments were carried out in the regions, notably in Poitou-Charentes, using "off-the-shelf" sensors in order to assess the added value of having the data collected by internet-of things devices for the exploitation of electrical networks.
At the end of these conclusive experiments, ENEDIS decided to industrialize this object and, after a call for tenders launched in 2018, entrusted its construction and production to the company Stimio, with the signing of a 3-years framework agreement for the exclusive supply of DINO flood connected sensors.
Feedbacks from the ENEDIS' Regional Offices, who tested Stimio's prototypes, was very positive in several aspects:
Stimio's DINO perfectly matches the needs expressed by the DRs. This equipment, which is self-sufficient in energy, makes it possible to have the water heights in the MV/LV substations or int LV network electrical boxes. Collected and monitored data also enable us to analyse the speed of rise and fall level in order to anticipate acts of operation on the electricity network,
Interaction with Stimio teams made it possible to resolve telecommunications network access problems, which was present on the initial version. Thas was an imperative condition for the viability of the project,
The framework agreement signed with Stimio provides ENEDIS teams with visibility and flexibility regarding the supply of DINO devices.
The development period for the hardware and the end-to-end solution has been completed and the DINO connected sensor is in the deployment phase within ENEDIS' 25 Regional Departments.
"The collaboration between ENEDIS and Stimio, an industrial IoT specialised company, has been very fruitful thanks to Stimio's IoT expertise, its understanding of business challenges, the responsiveness of its teams and its ability to produce quality devices in volume."
Let's talk about your concerns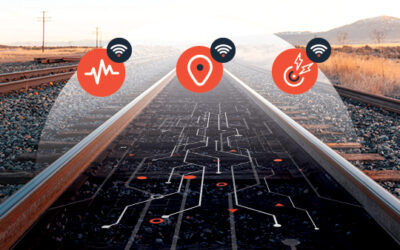 June, 28th 2022Rail track monitoring - Real time rail defects monitoringRail track monitoring - follow your track geometry and defects remotely and in real time with our IoT solution Railway tracks are permanently subject to numerous constraints, which can be weather...