Stimio supports you in solving your business issues through innovative solutions and advanced technologies.
An adaptable technological platform ready for industrialization
In order to accelerate the deployment of a solution adapted to its customers' specific needs, Stimio relies on its technological platform combining proven electronic bricks and a proprietary embedded intelligence solution: the Stimio SDK. This SDK offers a high level of configuration to adapt the behavior of the object and integrate new types of sensors.
These tools guarantee controlled cycle times and allow our teams and customers to focus on the use case.
Main features of our technological platform
Adaptation of sensors and information collection mechanisms
Standard or customizable outer cases
Industrial mechanical reliability (IP, IK, ATEX)
Wide compatibility with LPWan networks (LoRaWAN, Sigfox, LTE-M, NB-IoT 2G / 3G / 4G)
Remote and Bluetooth configuration
5 years autonmy(depending on the use cases)
Stimio SDK allowing the advanced adaptation of the object behaviour
A generic and modular software-driven sensor system with Edge-ML capabilities to address a wide range of use cases
Enriched data integration into your EAM/ IT systems
Embedded Oxygen SDK to develop your own application in minimum time
A well-proven expertise with major infrastructure managers and rolling stock operators
Oxygen Cloud combining data analytics and AI-based prediction algorithms
A Return-on-investment between 6 to 24 months.
Let's talk about your concerns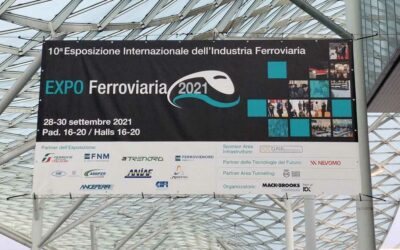 September, 28th 2021STIMIO to attend 10th edition of EXPO Ferroviaria in ItalyWe are exhibiting at EXPO Ferroviaria from September 28th - 30th on our booth N65 – Hall 16. As the only B2B exhibition exclusively dedicated to the railway industry in Italy, EXPO...